Objective 2: To develop, strengthen and support National Member Organisations
IPOPI Global PID Patient Meetings
IPOPI XVth Global Patient Meetings – October 24-27, 2018
IPOPI's XVth Global Patients' Meeting was organised later this year between October 24-27 in the amazing city of Lisbon, Portugal, in collaboration with the European Society for Immunodeficiencies (ESID) and the International Nursing Group for Immunodeficiencies (INGID).  It was made up of a three-day educational programme followed by a social programme on the last day.
Here are the programme of the meeting and the speakers' presentations
Regional and National Patient Meetings 
IPOPI 2nd Regional Asian PID Patients and Doctors Meeting
IPOPI organised its second Regional Patients and Doctors meeting in Asia on November 10-11 in Bangkok, Thailand. The two-day meeting was organised back to back with FIMSA (Federation of Immunological Societies of Asia-Oceania) Congress 2018. The first day of the meeting was geared toward doctors and the second day was dedicated to patient education and included a workshop on World PI Week.
This meeting was possible thanks to the support from Shire.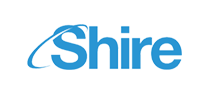 IPOPI National Philippine Strategic Meeting
IPOPI and PhilPOPI organised a small-scale meeting in Manila on September 29, 2018, to help the associate Philippine National Member Organisation (NMO) to activate and find strategies and concrete action points for the future.
IPOPI South East Asia Advocacy and Media Training Workshop
IPOPI held a South East Asia Advocacy & Media Workshop in Kuala Lumpur (Malaysia), on September 22 – 23, 2018.
The workshop was preceded by a joint NACLIS-IPOPI meeting.
The workshop was organised with the generous support of CSL Behring.