Objective 1: To promote early diagnosis & ensure optimal access to care
IPOPI PID Forum at the European Parliament
12th IPOPI EU PID Forum on PID priorities for 2019-2014
In anticipation of the upcoming EU Parliament elections, IPOPI held its 12th PID Forum on the topic "Rare Disease priorities in the European Parliament 2019-2024: the voice of PID patients" at the European Parliament (Brussels, Belgium) on November 27, 2018. This edition was chaired by José Inácio Faria MEP (EPP, Portugal) and had interventions from Members of the European Parliament representing five political groups: Dr Anna Zaborska (EPP, Slovakia), Mrs Sirpa Pietikainen (EPP; Finland), Demetris Papadakis (S&D, Cyprus ), Norica Nicolai (ALDE, Romania ), Ms Tilly Metz (Greens/EFA, Luxembourg ), Mr Takis Hadjigeorgiou (GUE/NGL, Cyprus).
IPIC – International Primary Immunodeficiencies Congress
IPIC2019 will be held in Europe in the cosmopolitan city of Madrid on 6-8 November 2019!

The congress programme,  built  with input from doctors, patients and key PID community stakeholders, will focus on diagnosis and clinical care of primary immunodeficiencies (PID).
IPOPI is keen on advancing  PID clinical care through medical education and global collaboration. The national PID patient group AEDIP  and IPOPI have ongoing efforts towards nationwide implementation of SCID newborn screening making Spain a very interesting place organise IPOPI's congress.
The congress programme will soon be available!
Learn more and subscribe to the congress newsletter here.
PID GENIUS, the personal assistant to PID patients
IPOPI launched PID GENIUS, the first mobile application developed by a patient organisation for people with primary immunodeficiencies (PIDs) for worldwide use, in November 2017.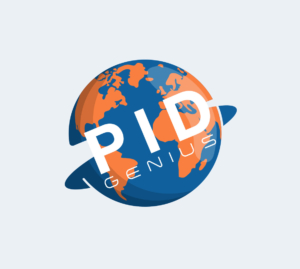 PID GENIUS is the personal assistant to PID patients in search of an easy and dynamic way of keeping track of their treatments, day-to-day symptoms, vaccinations, contacts, most important documents. PID GENIUS is available in 8 languages and offers the possibility of displaying stored information in dashboards, facilitating discussions between patients and their medical specialists.
This project was possible thanks to the support of Kedrion Biopharma and is available for download at the Apple App Store and on Google Play.
More information and tutorial video
SCID Newborn Screening campaign
Severe Combined Immunodeficiency (SCID) is the most severe form of PID and a paediatric emergency. Children born with SCID lack a working immune system and will die in the first year of life if undiagnosed and untreated. Screening newborn babies for SCID is possible and cost-effective. Many countries are including screening of SCID in their national newborn screening programmes – details in the IPOPI PID Map

IPOPI strives to ensure that babies born with SCIDs can have access to the earliest diagnosis possible allowing for successful and curable treatment.
IPOPI started raising awareness of the importance of SCID newborn screening (NBS) in the late 2000s in partnership with the European Parliament and with the strong commitment and support from MEP Ms. Glenis Willmott. A call for EU Recommendations on newborn screening for rare diseases such as SCID was the starting point and many regional and national SCID campaigns have followed.