Objective 1: To promote early diagnosis & ensure optimal access to care
IPOPI PID Forum at the European Parliament
14th IPOPI EU PID Forum – COVID-19 & Pandemics Management: Protecting the Most Vulnerable
IPOPI's 14th EU PID Forum dedicated to COVID-19 & Pandemics Management: Protecting the Most Vulnerable" took place online on September 30, 2020.
The online event was hosted by Member of the European Parliament (MEP), Mr. Tomislav Sokol (EPP, Croatia), and moderated by Mr Johan Prevot, IPOPI's Executive Director.
The meeting helped to point out that there is a need for more collaboration, more accurate data, and pointed out the value of envolving patient organisations. The short-term, medium-term, and long-term effects of the pandemic on PID patients can be felt by the decline of the plasma donations and how this could impact the supply of essential medicines.
IPOPI will be gathering the concerns and recommendations made during this Forum and incorporate them into a single document to be sent to relevant actors within the European Union such as the EMA and relevant entities within the European Commission.
IPIC – International Primary Immunodeficiencies Congress
IPIC2019 was held in Europe in the cosmopolitan city of Madrid on 6-8 November 2019!

IPOPI, welcomed 750 participants interested in learning more about diagnosis and clinical care of primary immunodeficiencies (PIDs) at IPIC2019, the fourth International Primary Immunodeficiencies Congress, that took place in Madrid, Spain, at the Hotel Marriot Auditorium, on 6-8 November 2019.
Dr Enrique Terol, the European Commission representative for European Reference Networks (ERNs), was invited to give the Welcome Address. He provided an interesting overview of the idea behind the creation of ERNs – tackling complex and rare conditions requiring specialized healthcare, knowledge and resources. He also shared the challenges that lay ahead, especially the integration in national health care systems and the effective support at hospital level.
The congress programme featured world-renowned experts in the field of PID as well as other key stakeholders who shared their invaluable experience and unique perspectives on major clinical developments and advances in the field. 96% of the congress participants stated that IPIC2019 was useful to extremely useful to their professional activity.
The congress was designed to advance PID clinical care by putting the patients' interest at the centre of all discussions.
More about the congress here.
PID GENIUS, the personal assistant to PID patients
IPOPI launched PID GENIUS, the first mobile application developed by a patient organisation for people with primary immunodeficiencies (PIDs) for worldwide use, in November 2017.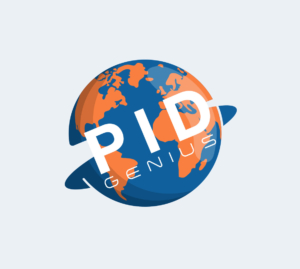 PID GENIUS is the personal assistant to PID patients in search of an easy and dynamic way of keeping track of their treatments, day-to-day symptoms, vaccinations, contacts, most important documents. PID GENIUS is available in 8 languages and offers the possibility of displaying stored information in dashboards, facilitating discussions between patients and their medical specialists.
This project was possible thanks to the support of Kedrion Biopharma and is available for download at the Apple App Store and on Google Play.
More information and tutorial video
SCID Newborn Screening campaign
Severe Combined Immunodeficiency (SCID) is the most severe form of PID and a paediatric emergency. Children born with SCID lack a working immune system and will die in the first year of life if undiagnosed and untreated. Screening newborn babies for SCID is possible and cost-effective. Many countries are including screening of SCID in their national newborn screening programmes – details in the IPOPI PID Map

IPOPI strives to ensure that babies born with SCIDs can have access to the earliest diagnosis possible allowing for successful and curable treatment.
IPOPI started raising awareness of the importance of SCID newborn screening (NBS) in the late 2000s in partnership with the European Parliament and with the strong commitment and support from MEP Ms. Glenis Willmott. A call for EU Recommendations on newborn screening for rare diseases such as SCID was the starting point and many regional and national SCID campaigns have followed.