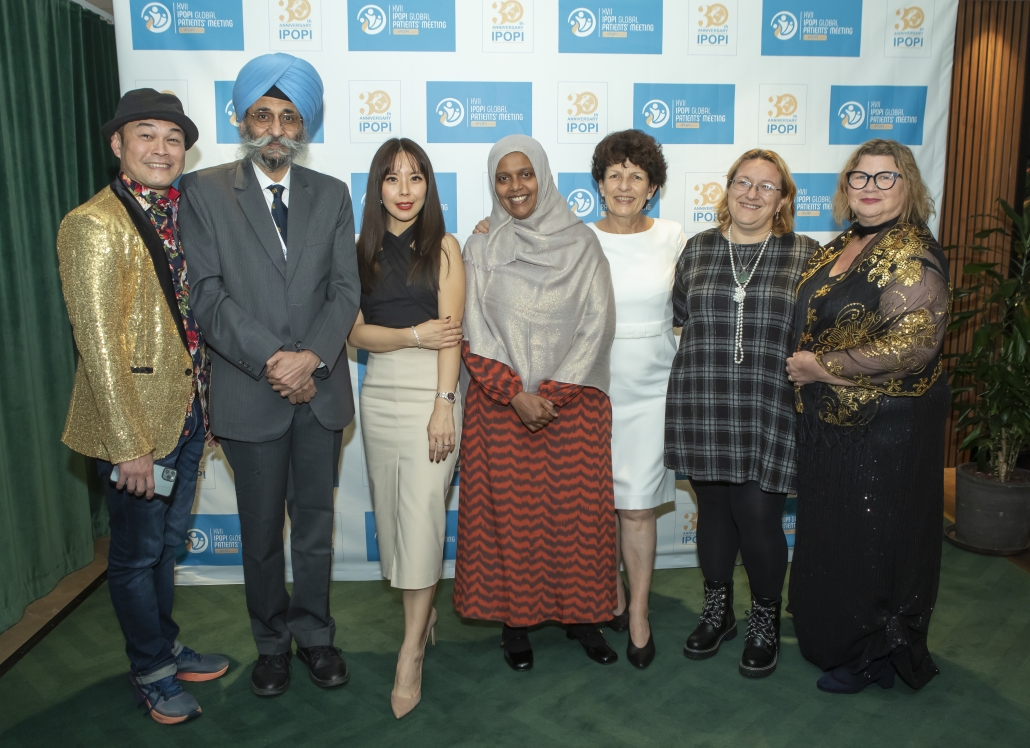 Award winners, finalists and presenters. From the left: Bruce Lim, Prof Surjit Singh, Jessie Qu, Dr Nahla Erwa, Martine Pergent, Otilia Stanga, Christine Jeffery
At every Global Patients' Meeting, the IPOPI community comes together to celebrate the PID Champion Awards. On October 13, during a sparkling award ceremony, people whose actions have contributed positively to the PID community were acknowledged and celebrated. New for this year was the BIG Award, a community award celebrating Bold, Innovative and Game-Changing projects from IPOPI's membership over the past two years.

Professor Surjit Singh, India, received the LeBien Award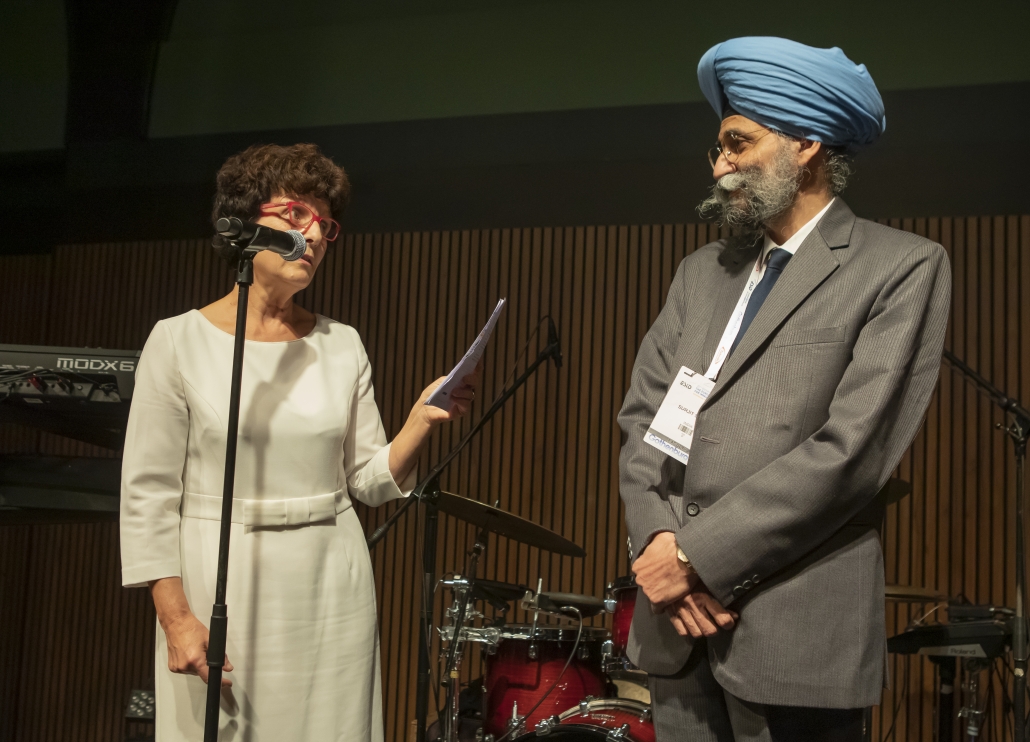 This award honours an adult who has improved the lives of people with PIDs internationally. Professor Surjit Singh from India received this year's LeBien Award from the patient community
for years of being an inspiration to the PID community, sharing knowledge, and experiences, and being a great supporter and a true champion for the PID patients community internationally, speaking and teaching in many world regions. Martine Pergent, President of IPOPI, presented the award to Professor Singh during the PID Champion Awards Dinner. She highlighted Professor Singh's dedication to patients, his efforts to ensure that they receive treatment in a difficult environment, and his years of hard work to establish a PID-specialised unit in Chandigarh, India, where he trains young immunologists from India and the region.
Zheng Jian Lei (Jerry Zheng) wins the Luciano Vassalli Award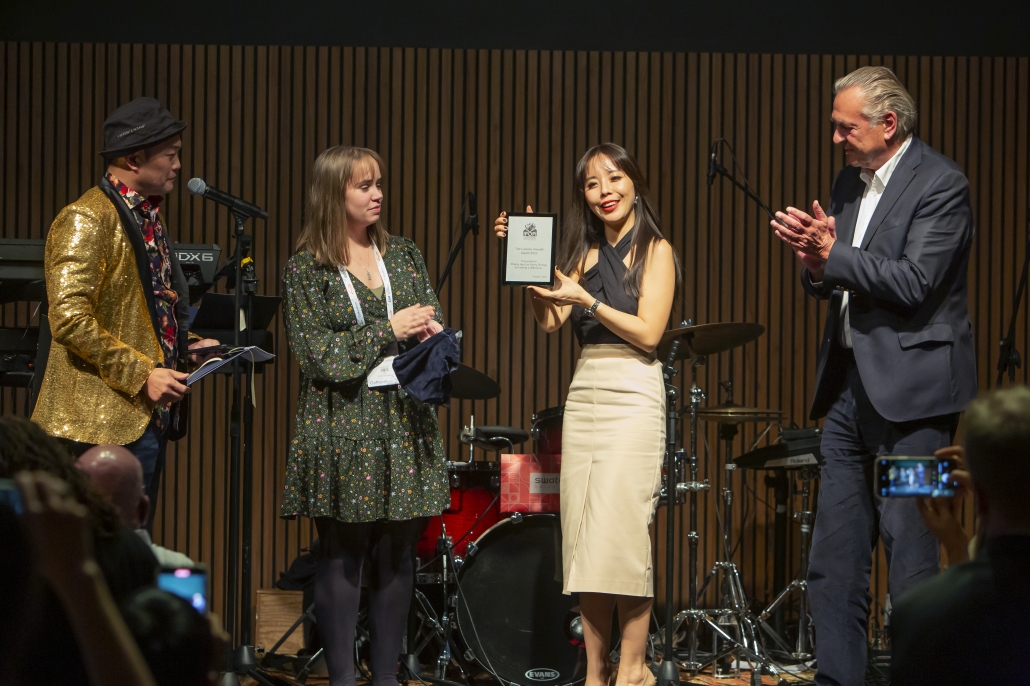 This award is given to a young person who has made a significant contribution to the PID community. The award was given to Zheng Jian Lei (Jerry Zheng), a 26-year-old patient representative from China. Jerry could not attend the ceremony due to travel restrictions imposed by COVID-19, so Bruce Lim, IPOPI Vice-Chair, and the 2020 winner Magdalena Döragrip from PIO Sweden presented the award in his absence to Jessie Qu, PID Care China.
Jerry was nominated for his dedication and work to support Chinese PID patients, particularly the establishment of a communication group in which patients from all over the country could meet online, exchange information, and receive support from one another. The PID Care China organisation was founded as a result of this group, with very positive outcomes for the country's PID patients. Jerry continues to be an inspiration to many other PID patients in China.
See Jerry's acceptance speech
SOPPI is the first winner of the new BIG Award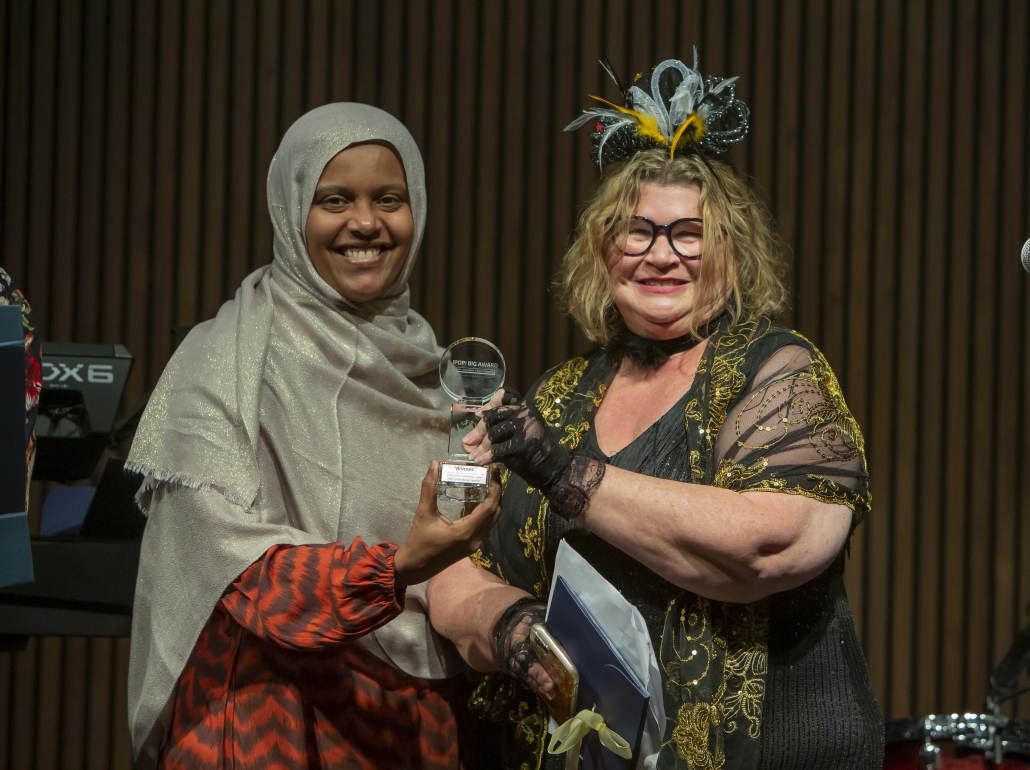 For the very first time, IPOPI presented the BIG award, a new community prize celebrating Bold, Innovative and Game-changing (BIG) NMO projects. This award has been designed to value good practice projects from IPOPI members and to support benchmarking efforts.
The Sudanese Organization for Patients with Primary Immunodeficiency (SOPPI) received the first BIG Award for their project on "Sustainability of Immunoglobulin Replacement Therapy (IgRt) for Primary Immunodeficiency (PID) patients in Sudan." The Award was presented by Christine Jeffery, IPOPI Board Member, to Dr Nahla Erwa representing SOPPI. SOPPI's project aims to address the pressing need for IVIG supply and the difficulty in accessing the therapy. The IPOPI Award steering committee shortlisted the project, and the National Member Organisations chose it as the winner for being an inspiring project of great importance to the Sudanese PID community. Amongst the three finalists were also the Malaysian Patient Organisation of Primary Immunodeficiencies (MYPOPI) and the Romanian Association for Patients with primary Immunodeficiencies (ARPID).
See SOPPI's award video
IPOPI warmly congratulates all winners on this great achievement.
https://ipopi.org/wp-content/uploads/2022/10/23A3250-scaled.jpg
1860
2560
IPOPI
https://ipopi.org/wp-content/uploads/2017/06/LOGO.svg
IPOPI
2022-10-27 08:32:00
2023-06-02 14:40:55
Meet the winners of the PID Champion Awards 2022