IPOPI's XVII Global Patients' Meeting 2022
IPOPI's National Member Organisations are all invited to the XVII Global Patients' Meeting in Gothenburg, Sweden, 12-15 October 2022! Join us for an opportunity to finally meet up with the global PID community in person, and enjoy three days of educational sessions presenting the latest medical advances on primary immunodeficiencies, as well as fruitful discussions and skills-building opportunities.
Are you an IPOPI member? Register today!
This meeting welcomes patient representatives active in IPOPI NMOs. Registration is OPEN and available through the ESID 2022 congress website for members of IPOPI! Regular registration rate available until September 20.
IPOPI is looking forward to bringing the community back together in Gothenburg and hopes to welcome delegates from all NMOs. Selected presentations will be available on-demand for a limited period of time for those that are not able to attend.
PID Champion Award Dinner
All IPOPI delegates are invited to participate in the PID Champion Award Dinner on Thursday, October 13, 19h00. Join us for a fun evening among friends where we will celebrate IPOPI's 30th anniversary and reveal the winners of the LeBien, Luciano Vassalli, and BIG Awards.
When? October 13, 2022, 19h00-00:00.
Where? The Seasons Restaurant, 2nd floor, Gothia Towers, Gothenburg
Dress code: Semi-formal (festive attire)
This activity is complimentary for all IPOPI members.
Registration mandatory by 30th September (contact: natalie@ipopi.org).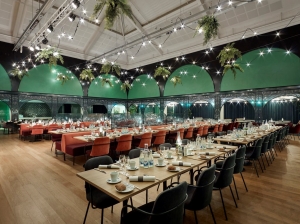 Discover Gothenburg with IPOPI
Mark your calendars for Saturday, October 15th, when IPOPI will host an exciting social event where we will learn all about the city of Gothenburg from an Oceanbus and enjoy a game of boule and brunch.
When and where? October 15, 09h30-14:15.
09.00 Meet-up at Gothia Towers' main entrance.
11:00 Arrival at Boules Bar for brunch and boules. Wear warm clothing and flat shoes.
This activity is complimentary for all IPOPI members.
Registration mandatory by 30th September (contact: natalie@ipopi.org)